Hey Cav med guy...where ya been? If you haven't been visiting this site often you may have missed some of the articles. Not to worry - gotcha covered. Visit our
Old Front Page News and you'll be able to catch up with past articles.
---
The reason to attend reunions
I bask in the afterglow of attending another reunion where it was so great to see so many friends again. Those attending our reunions have a bond of friendship few civilians would understand. It was while thinking about the reunion that I received the latest edition of Purple Heart Magazine where I read one particular essay that hit home with me.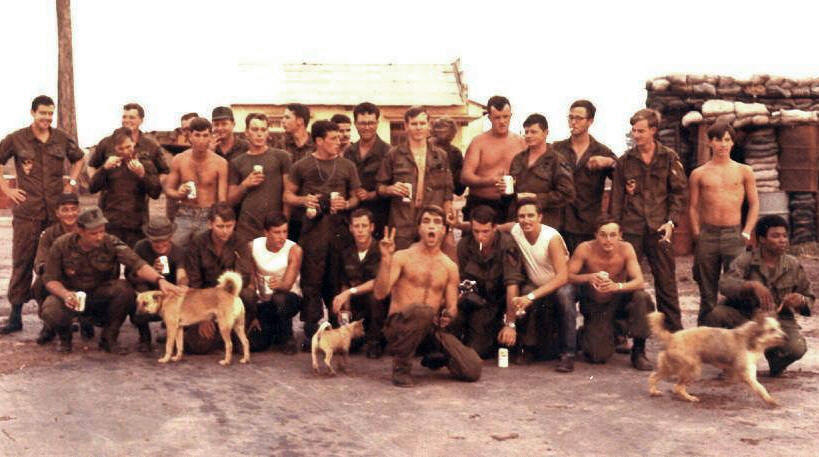 In the article, An Extraordinary Experience with Exceptional Men, LTC Ken Donovan (US Army Retired) provided a well constructed trip down memory lane during his tour with 155th Assault Helicopter Company. I'm going to cherry-pick some of the sentences that made me dwell the longest.
"We now gather in the twilight of our years, to recall events that occurred nearly 50 years ago, but more importantly to share our lives since we came home. I guess I always knew this but it has taken this long to come to the full realization that I survived an extraordinary experience and that I shared it with truly exceptional men. I am alive today because of them, and they are the best of their generation."
"This shared commitment to each other was unlimited; while it was not something we openly talked about, we were willing to turn landing zones into aircraft junkyards to get our guys out."
He concludes with, "For some reason thanks does not seem enough, but thanks for helping me survive an extraordinary experience and sharing your lives with me."
You'll have to trust me on this, but if you missed our last reunion and haven't yet starting thinking about attending the next reunion, I believe you'd be missing out on an extraordinary experience with exceptional men.
---
Monument Honoring Vietnam Helicopter Crews Approved
The Vietnam Helicopter Pilots Association and Congress came together for the Vietnam Helicopter Crew Monument Act, directing the secretary of the Army to place a 2 1/2-foot by 2 1/2-foot monument at the cemetery in Virginia. It will be placed in Section 35 along Memorial Drive, not far from the Tomb of the Unknowns.
The Vietnam Helicopter Pilots Association will donate this monument to Arlington National Cemetery.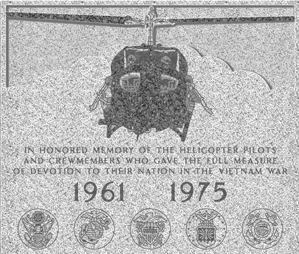 A monument that honors the Vietnam-era helicopter crews is important not only for family members who visit Arlington Cemetery to see their loved ones, but also for those who aren't directly impacted.
---
2017 reunion one for the books
The 2017 reunion in Branson MO was a hoot. In fact, there's a good chance it was a hoot and a half! We had a record turnout of about 90 folks and fortunately Ron Ingram (Reunion coordinator) got us a large room, which functioned as the hospitality room, breakfast room, and banquet room. Check out some of the pictures received already by going to the 2017 Reunion page.

We had several first time folks attending the reunion and it was really great to see them again after all these years. We also had Joel Chase attend this year's reunion. Joel was a platoon leader with D Co.1/5th Infantry at LZ David. Joel was severely wounded by a Chinese grenade during an attempt to overrun the LZ. We were happy to welcome him and his wife Dorothy. Joel gave a heartfelt talk thanking members of the 15th Med Bn for having not given up on him and mending his maimed body.
On a lighter note, the booze flowed freely in the hospitality room, the shows were lots of fun, we dined together at many of Branson's eateries, and the banquet chow was outstanding.
Our annual auction brought in and exceptionally high amount this year thanks mainly to outgoing President Larry Hatch's challenge to match his donation to the Association. Read his last letter as President in the President's Corner. We also want to thank Jimmy Ong for standing up and starting another challenge, which helped bring in even more donations.
If you're one of the many folks taking pictures of reunion events, don't forget to send some of those photos to medevac2@15thMedBnAssociation.org for inclusion in our historical section about past reunions.
---
Request for Information
We've been asked to help answer questions about the background of the aircraft in the picture. The aircraft is being purchased by Bill "Moon Mullen (past Pres. of the VHPA), and will be put on static display in Mt. Pocono, PA. The aircraft is a UH-1M, with Medevac markings. UH-1M model Hueys were used as gun ships in Vietnam, most being converted UH-1C model gun ships. So the question being asked is how did an aircraft built to be a gun ship end up with air ambulance markings?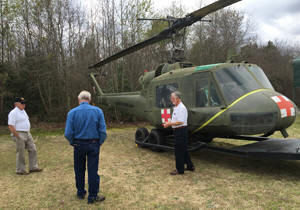 Any info would be appreciated.
John "Pepe" LaDue
slngwng@yahoo.com
WO1 with B & D Co., 227th AHB, 1st Cav
1966-67
---
Back issues of 15th med bn saber articles
Back issues of the 15th Med Bn articles written by Mike Bodnar for the 1st Cav's Saber magazine are being published on this site as fast as time permits. Current issues of Mike's "labor of love" are published on this site from 1999 through 2017. Newer issues will be added soon until all the issues are available under the Historical Documents tab on this site.

If you're a sinner like me, and dropped out of participation in the 15th Medical Battalion Association's, and now have the desire to get caught up, the Saber articles written by Mike contain gobs of interesting anecdotes. It took me many hours to make the Saber articles available, but now I realize I've just begun my journey. I'm hooked now and am in the process of going back and reading every issue. I invite you to also take on the task of reading Mike's works.
---
The Vietnamese View of the Ia Drang Battle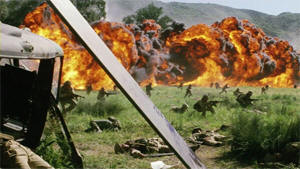 OK you old farts - you know who I'm talking about. You Med guys that were up north where the "real" war was fought. Here's a good discussion of the Ia Drang battle.
For the past 35 years the US Army and the North Vietnamese have claimed victory in the October to November 1965 Ia Drang Valley Battle. While the United States side of the battle has been extensively documented, the Vietnamese version has remained obscure. Although heavily colored by communist propaganda, recently published People's Army of Vietnam (PAVN) accounts provide answers to many questions and acknowledge a number of North Vietnamese Army (NVA) mistakes and command failures. When added to information from US sources, these accounts reveal how greatly the fog of war, over optimism and blind fate influenced the battle.
Click HERE to read about the battle from the other side's view.
---
Webmeister Needs Your Help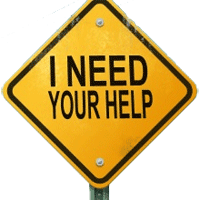 The database making up the Unit Member Search has been scrubbed to make it as accurate as we can at this time. All e-mail addresses were checked for currency and "dead" e-mail addresses deleted. This leaves many members without an operating e-mail address associated with their data. I need your help in filling in the blanks. Please search for friends you served with and if you notice an individual's name doesn't have an e-mail address, but you known what the e-mail address is, then please let me know at medevac2@15thMedBnAssociation.org . Thanks.
---
15th Med Bn Searchable Database
After some very long days and nights of typing in over 753 member names into a database, Terry McCarl and I are finally finished and the works or our labor are available on our Unit Member Search page. Now's where the hard part comes in.
We need everyone to help cleanse the database and report inaccuracies to us. We also need to know of anyone that may have died so we can move their data to another searchable table.
So go over and see if we have your data and check that it's correct. If there are any inaccuracies, fill out the corrections form and send it in.
---
New Pictures Added To Photo Page
Some new pictures were added to the Photo pages. So what's keeping you from scanning a few pictures and sending then in to us. We'd love to post them and let the whole Association see them. Send them as an attachment to an e-mail to medevac2@15thMedBnAssociation.com . No scanner or not comfortable with attaching items to an e-mail, just sent the pictures to R. (Baby Huey) Huether, 110 Cedar Hills Dr., Fredericksburg, TX 78624. I'll scan them for ya and then return your pictures.
---
15th Medical Battalion Association EIN: 82-1517632