Time Remaining Until Next Reunion in Branson, MO.
00
days
00
hours
00
minutes
00
seconds
Hey Cav med guy...where ya been? If you haven't been visiting this site often you may have missed some of the articles. Not to worry - gotcha covered. Visit our
Old Front Page News and you'll be able to catch up with past articles.
---
Reunion Registration Open Online
Registration for the 2017 reunion in Branson, MO is now open online. You may register and pay with a credit card, debit card, PayPal account, or by check. Sorry, we're not taking MPC this year!!
Ron Ingram has found us rooms at a great hotel at an outstanding rate, set up a breakfast buffet each morning, a number of activities to keep us busy during the day, and a great banquet the evening of 29 Apr 17. And of course there will be the hospitality suite open most other times. Sorry, but there's a limit of 10 war stories per day.
We're still finalizing all the events held during the reunion, so keep checking back from time to time and visit the Reunion Page for the latest information.
See you in Branson!
---
Conversation With A Soldier
Happy Veterans Day to all who have served and those who are still serving. Our country owes a debt of gratitude to the men and women who have courageously fought to defend our freedoms.

"Conversation With A Soldier" by David Wayne Mathias is a heartfelt tribute celebrating America's Greatest Heroes. He was excited to finally release it just in time for Veterans Day.

---
War Stories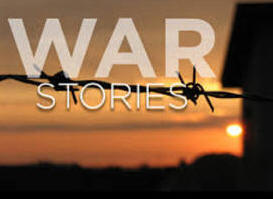 We've had a couple of new war stories added to our archive. Isn't it about time you document your favorite war story - you know...the one you've been telling down at the VFW for 40 years now? It only takes about 30 minutes to type out the story. So take a few minutes, create a story, and then send it to us. Don't worry, we'll do our best to correct grammar, punctuation, and spelling before we publish it. Send your stories to us and we'll publish them for all to enjoy.We're quite sure the Association members will enjoy reliving "the good ole days."
---
New Books in the Store
If you havnen't noticed, a couple of new books of interest to we Cav dudes have been added to the book section of the Store. Both are just about "must reads" and well worth the money. I'll try and keep you informated of new items in the store, but just in case I forget, stop in from time to time and browse what's on the shelves.
---
President's Corner Letter

The boss has sent another letter commenting on events going on that may interest all you 15th Meders. It's a nice wrap-up of the mini-reunion held in Peru, IN during the middle of August. Check out the "rest of the story" by visiting the President's Corner.
---
Request Help Finding Relative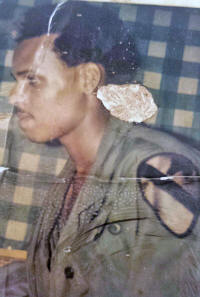 Adrianne Keen is hoping exposure on this Web site might be able to help locate a family member. Adrianne did not know him, or even know of his existence until his daughter contacted Adrianne through Ancestry.com. He is somehow Adrianne's cousin, and she is trying to reunite him with his family. Any assistance any of you can give her would be appreciated. She has everything, except a name. This soldier served at Tay Ninh with the 15th Medical Battalion, 1st Calvary Division. The accompanying picture is the only one she has of him.
I you know who this is, please contact Adrianne D. Keen at 502-649-5475 (cell).
---
2017 Reunion Dates & Location Set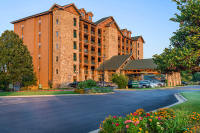 Get your challenge coin shined and your Cav clothing ready 'cause the 19th Annual 15th Medical BN Assn. Reunion will be held 26-30 April 2017, at Westgate Branson Woods Resort, Branson MO.
Information, including registration forms will soon be on this site under the Reunion Info tab. If you are not into computers, or just want additional information, contact Reunion Coordinator, Ron Ingram at papillion251@aol.com or call 402-670-1370.
The reunion will be held at the beautiful Westgate Branson Hills Resort. For room reservations call 1-877-502-7058 and refer to Group Code: 61-327. Reunion room rates are $63/ day plus tax - a real bargain!
To get to Branson by air, fly to Springfield, MO and take a shuttle service to the Resort. Schedules and additional information coming soon!
---
The Louder You Scream T-shirts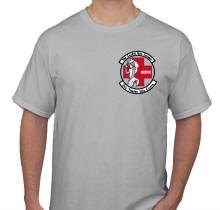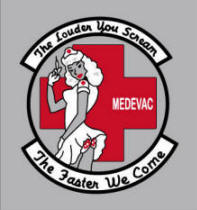 Proudly announce your were Medevac by sporting one of our new t-shirts. Sexy nurse standing in front of a red cross with the word MEDEVAC on it. Around the perimeter the top arch says THE LOUDER YOU SCREAM with the lower arch saying THE FASTER WE COME. Comes in sport gray. Shirts have long tails so they stay in your pants. FREE SHIPPING in CONUS.
---
15th Med Bn Searchable Database
After some very long days and nights of typing in over 753 member names into a database, Terry McCarl and I are finally finished and the works or our labor are available on our Unit Member Search page. Now's where the hard part comes in.
We need everyone to help cleanse the database and report inaccuracies to us. We also need to know of anyone that may have died so we can move their data to another searchable table.
So go over and see if we have your data and check that it's correct. If there are any inaccuracies, fill out the corrections form and send it in.
---
Medevac and Dustoff Crews of Vietnam War
Congressional Gold Medal Act
As you may have read on this site earlier, we have a bill in both Houses of Congress – S:2268 and H.R. 5299 to award the Congressional Gold Medal as recognition for the lifesaving efforts of DUSTOFF crews from Vietnam. This effort has the support of every major veteran's organization in America.
We need your support to urge your government representatives to support this legislation. Encourage them to join the veterans of America and cosponsor a Congressional Gold Medal for these singularly most remarkable, selfless and courageous unrecognized Veterans.
Below is a letter format for you to use in Word and Adobe Reader (PDF) format. Find your Representative or Senator, add their name to the beginning of the letter, sign it (type your name), and e-mail it to each.
Sample letter in Word format and in Adobe Reader (PDF) format.
---
Online Store now OPEN!

We negotiated a good lease and have acquired a huge virtual store with plenty of shelf space and lots of free parking space. We're slowly getting around to stocking the shelves. Looks like inventory will change periodically, so make an entry in your calendar to check back from time-to-time and see if there's something you might want to purchase. So pull in and check out the 15th Med Bn Association's new online store.
---
CPT William P. Brake
Army Aviation Hall of Fame 1992 Induction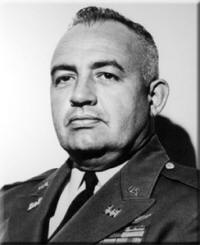 For every new item of equipment that is proven on the field of battle, there are usually a few individuals who stand out as dedicated advocates - applying heroic energies and skills to promote its success. So it was with the helicopter as it made its debut on the battlefield of the Korean War. Aviators quickly proved the worth of the Bell H-13 as a key lifesaving factor in battlefield casualty evacuation.
But it remained for CPT William P. Brake to prove the true workhorse dimensions of one aviator and one helicopter. Brakes incredible record of 900 casualty evacuations in the span of 14 months in Korea has remained unchallenged. He was on combat assignment with the 49th Medical Helicopter Ambulance Detachment from March 1952 to May 1953.
A man of uncommon skill and enormous energies, he flew missions along the entire chain of casualty evacuation. Alternately, he could be seen lifting patients from field hospitals to evacuation hospitals for shipment to Japan or the United States. In his 14 months of service in Korea, Brake flew 567 missions of which 311 were combat missions, lifting 415 casualties from the front lines to field hospitals. He lifted an additional 485 patients from the field hospitals to facilities for evacuation
out of Korea.
Before leaving the Army, Brake was also an instructor pilot and member of the U.S. Army's helicopter demonstration team. His pioneering spirit, dedication and energetic efforts to prove the productivity and worth of the helicopter in medical evacuation roles profoundly influenced the post-war vision of the role of the helicopter in the Army of the future.
---
Are You On the Roll of Honor?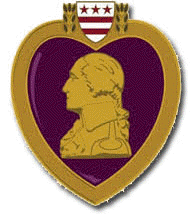 The National Purple Heart Hall of Honor, located in New Windsor, NY is the only facility in the nation dedicated to collecting, preserving, and sharing the stories of our nation's service men and women who have been killed or wounded by enemy action while serving in the United States military.
They rely on family, friends, and Purple Heart recipients to share their stories with us. They need your help to build the Roll of Honor database containing these stories.
To learn more about the Hall of Honor, sharing your story and FREE enrollment, please visit their Web site or call the National Purple Heart Hall of Honor at 845-561-1765.
---
New Pictures Added To Photo Page
Some new pictures were added to the Photo pages. So what's keeping you from scanning a few pictures and sending then in to us. We'd love to post them and let the whole Association see them. Send them as an attachment to an e-mail to medevac2@15thMedBnAssociation.com . No scanner or not comfortable with attaching items to an e-mail, just sent the pictures to R. (Baby Huey) Huether, 110 Cedar Hills Dr., Fredericksburg, TX 78624. I'll scan them for ya and then return your pictures.
---