Time Remaining Until Next Reunion in Omaha, NB.
00
days
00
hours
00
minutes
00
seconds
Hey Cav med guy...where ya been? If you haven't been visiting this site often you may have missed some of the articles. Not to worry - gotcha covered. Visit our
Old Front Page News and you'll be able to catch up with past articles.
jan-feb saber article posted

The latest article about the 15th Medical Battalion in Vietnam is now available on this Web site under Informational/Historical Documents/Saber Articles. Mike Bodnar faithfully pens this article each month for the 1st Cavalry Division's Saber newspaper. We have back articles all the way back to 1999. So if you're stuck indoors for a while, why not browse through the old articles - it's interesting reading.
2022 Reunion registration open
Reunion registration for our 2022 reunion in Omaha, NB is now open. The 2022 15th Med Association reunion will be in Omaha, NB from Thursday April 21 to the 24th, 2022. Early check-in is on Wednesday, April 20th starting at 1PM. Rooms at both motels are blocked two days before and two days after the reunion. We have blocked 40 rooms for the reunion. The hospitality/meeting room will be at the Hampton on the main floor.
We have the Hampton Inn and Suites (402-345 5500) at $119 plus tax per night and the Homewood Suites (402 345 5100) at $129 plus tax per night. When making a reservation use the numbers above and not a toll-free number. Hotel Code is "15th Med MVV." If you have any problems let Ron Ingram know at 402-670-1370.
new photos from 67-68 added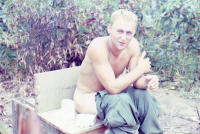 I received a CD of pictures, thanks to Ken Archambault, from his time with 15th Med Bn back in the 67-68 timeframe. There are quite a few pictures of "young warriors" that are unlabeled on Photo page 6. I know I'm asking the nearly impossible, but if any of you old farts still have memory cells from only moderate drinking, I sure would appreciate an e-mail or text with a name for one (or more) of Ken's pictures. Oh, wait, if I'm asking for help from the 67-68 year group, you probably don't have a smartphone so texts are out of the question. God, I can't believe we still have folks alive that were around way, way back in 67!! Love ya guys.
lost and missing members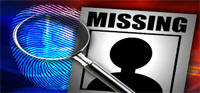 We've got over two hundred names of soldiers that served with the 15th Medical Battalion but we have no way to contact them - no address and no e-mail address. We'd appreciate you taking the time to scan the Lost and Missing Members List and seeing if you know how to contact any of them. If you do find someone you are in contact with, please ask them to visit this site and fill out the Contact Us form or you complete the form for them.

Webmeister Needs Your Help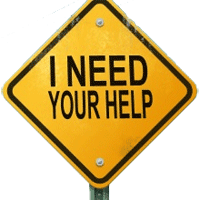 The database making up the Unit Member Search has been scrubbed to make it as accurate as we can at this time. All e-mail addresses were checked for currency and "dead" e-mail addresses deleted. This leaves many members without an operating e-mail address associated with their data. I need your help in filling in the blanks. Please search for friends you served with and if you notice an individual's name doesn't have an e-mail address, but you known what the e-mail address is, then please e-mail me. Thanks.

15th Medical Battalion Association EIN: 82-1517632
Texas Taxpayer Number: 32064960969
The 15th Medical Battalion Association is registered as a non-profit tax-exempt private foundation with tax-exempt status granted under IRS rules section 501(C)(3) of the Internal Revenue Code.