Time Remaining Until Next Reunion in Peru, IN.
00
days
00
hours
00
minutes
00
seconds
Hey Cav med guy...where ya been? If you haven't been visiting this site often you may have missed some of the articles. Not to worry - gotcha covered. Visit our
Old Front Page News and you'll be able to catch up with past articles.
Congressional gold medal update
Legislation introduced in March seeks a congressional gold medal to recognize the Dustoff crews, who medically evacuated by helicopter, under heavy enemy fire, wounded soldiers from the battlefields during the Vietnam War and transported them to aid stations.
H.R. 2281 was introduced March 29 by Rep. Derek Kilmer, D-Wash.
The bill was referred to the Committee on Financial Services, and in addition to the Committee on House Administration.
The legislation would allow the Treasury secretary to have the U.S. Mint strike and offer for sale to the public 3-inch and 1.5-inch bronze duplicates of the gold medal.
Recognition
The Dustoff crews of Vietnam era continued the tradition of the helicopter ambulance corps established during the Korean War. So successful were medevac operations in Vietnam that a wounded soldier would be in a hospital receiving medical care within 35 minutes of being wounded.
According to The Vietnam Center & Sam Johnson Vietnam Archive at Texas Tech University, in April of 1962, the 57th Medical Detachment (Helicopter Ambulance) arrived in Vietnam with five UH-1 "Huey" helicopters. They took the call sign Dustoff for radio communications. A Dustoff crew consisted of four people: two pilots, a medic and a crew chief.
Sikorsky Books $94M Option on Black Hawk Medevac Helicopter Production Contract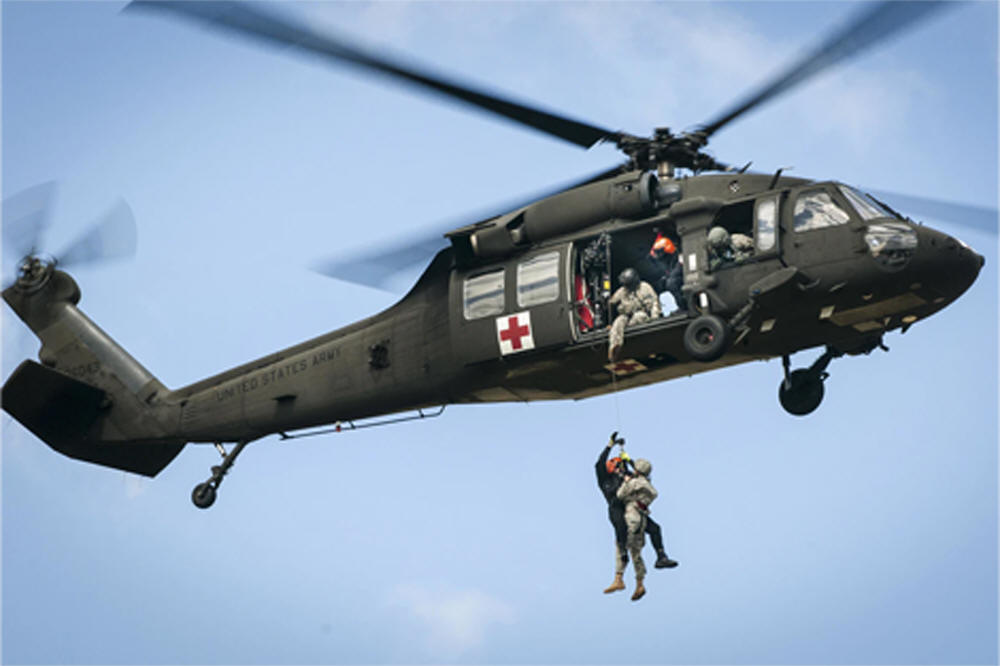 Lockheed Martin's Sikorsky subsidiary has received a $94.3 million contract modification from the U.S. Army to produce six additional Black Hawk utility helicopters intended for medical evacuation use.
The branch exercised an option under a previously awarded contract to procure lot 45 HH-60M choppers for the fifth year of the aircraft procurement effort, the Department of Defense said Thursday. DOD noted that the estimated completion date for this work is July 31 next year.
HH-60M features an integrated MEDEVAC equipment package kit intended to support casualty evacuation missions at daytime or nighttime or even in extreme weather conditions, according to the service branch. It is a specialized multi-mission helicopter that can support medical, personnel or cargo transport missions. The aircraft is equipped with state-of-the-art medical systems to provide critical care for as many as six patients.
Medical systems include a patient litter system, an on-board oxygen generation system, medical suction, patient monitors and high intensity night-vision-compatible lighting. The aircraft also is equipped with advanced avionics and special mission systems to assist the crew in locating and rescuing injured personnel. Specialized equipment includes a forward looking infrared (FLIR) system and an external rescue hoist.
Compared to earlier models of the Black Hawk, the UH-60M incorporates upgraded T700-GE-701D engines, improved rotor blades, and modern electronic instrumentation, flight controls and aircraft navigation control.
The UH-60M provides additional payload and range, advanced digital avionics, better handling qualities and situational awareness, active vibration control, improved survivability, and improved producibility. The UH-60M can fly as fast as 151 knots at altitudes to 15,180 feet to distances as far as 276 nautical miles between refuelings.
The UH-60M's new composite spar wide-chord blade provides 500 pounds more lift than the UH-60L blade. The General Electric T700-GE- 701D engine will add more horsepower and allow additional lift during external sling load operations.
The UH-60M cockpit includes multi-function displays; flight management systems; modern flight control computers with fully coupled autopilot; an integrated vehicle health management system with flight data and cockpit voice recorder; inertial navigation systems with embedded global positioning systems; improved data modem; and improved heads-up displays. The narrower cockpit instrument panel will also significantly improve chin window visibility.
2021 Reunion registration open
Come one, come all, the 2021 15th Med Bn Assn reunion registration is now open. You may register with a credit card, debit card, Spanish doubloon, or PayPal account as well as printing the registration form and sending it to us with your check.
Come back often to the Attendee's Already Registered page to see if any of your old Nam buddies have signed up.
Future air asset for 15th Med?
More lethal, semi-autonomous, slightly stealthy, and twice the speed and range of a Black Hawk helicopter are just a few of the terms used to describe the Army's emerging Future Long-Range Assault Aircraft (FLRAA), a now-underway developmental effort slated to deploy by 2030.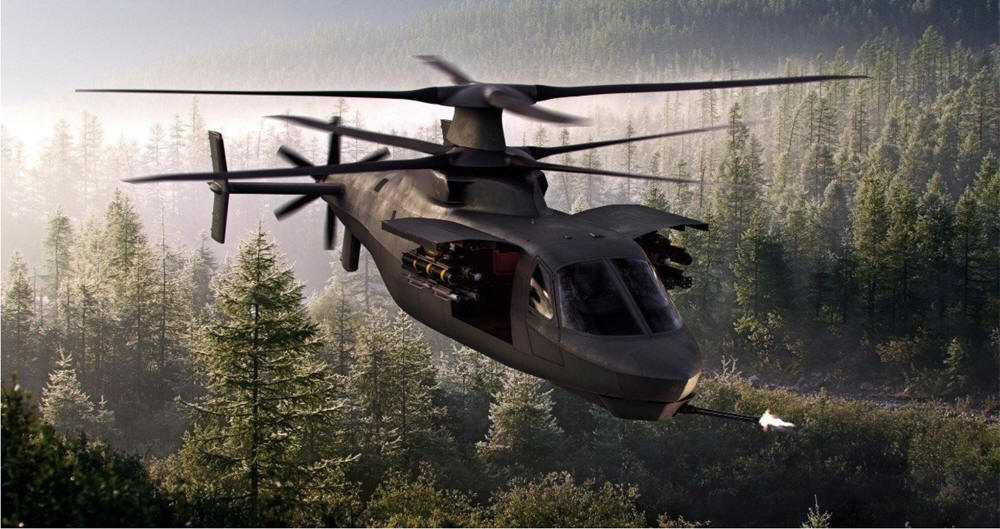 Calling it a future Black Hawk would both be correct and reductive, as the new aircraft will assume all of the utility helicopter missions such as infantry transport, MEDEVAC, cargo delivery, and some reconnaissance, the new FLRAA will likely take on an even broader mission scope given that it is being architected for warfare in the 2030s and beyond. Case in point, an Army report described the new aircraft as something which will "augment" and not necessarily "replace" the Black Hawk.
"This medium lift, tactical assault and medical evacuation capability will augment the Army's H-60 Black Hawk utility helicopter fleet to provide Combat Aviation Brigades with long-range, high-speed options that are survivable in contested environments," a report from PEO Aviation wrote a few months ago.
Two aircraft are now flying, one from Bell Helicopter building the V-280 Valor and another from a Lockheed-Sikorsky-Boeing team called the DEFIANT X. The V-280 is engineered to be a next-generation tiltrotor compound configuration and the other is built with counter-rotating coaxial rotor blades and a back-end thrust propeller to achieve massive new amounts of speed and in-flight stability.
A Black Hawk is reported to be able to hit speeds up to 150 miles per hour, therefore something twice as fast would be quite fast. While the exact speed of the DEFIANT X is not available, likely for security reasons, Bell reports its V-280 can hit speeds of 280 knots. The DEFIANT's predecessor, called SB > 1 DEFIANT is reported by Sikorsky developers to have reached speeds greater than 230 knots, adding that innovators continue to push the envelope beyond that with the DEFIANT X. The DEFIANT X builds upon Sikorsky's history of developing coaxial rotor blades to break new ground with helicopter speeds, as years ago its Raider helicopter set new records by flying 220 knots in 2008. Bell developers tell The National Interest that their V-280 has hit 305 knots.
Army Adds Life-Saving Technology for Blackhawks in 2021 Defense Appropriations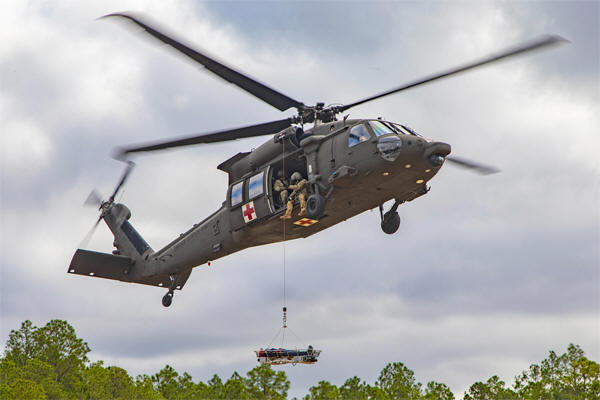 The world's first Rescue Litter Stabilization Systems will be included in Blackhawk H-60 helicopters, to instantly and autonomously detect and adjust for complex factors (wind speed, direction, updraft, and more) to neutralize chaotic motion and help rescuers reach and lift warfighters and civilians safely, regardless of challenging terrain or weather conditions.
"Vita was created to help search and rescue personnel bring everyone home, every time -- and it turns out that controlling chaotic motion adds a vital tool for pilots and MEDEVAC crews across scenarios," said Caleb Carr, Vita Inclinata CEO and co-founder.

The $740 billion defense funding bill was signed on New Year's Day with bipartisan support. $5.5 million of that funding has been authorized and appropriated for the Army to purchase litter stabilization systems. In accompanying report language, Congress recognized that litter stabilization technology has the potential to offer vast improvements to various military operations across all branches of service.
"We worked hard to make this incredible complexity simple for warfighters, MEDEVAC personnel, and first responders, with the intention of making it easier to save lives and get home safely. Congressional recognition of technologies like Litter Stability Systems will undoubtedly spark more innovation, and our team is dedicated to being part of that," added Derek Sikora, Vita's CTO and co-founder.
COVID-19 Medevac Mask
Strut your stuff and show who you served with in the Nam. Beautiful COVID-19 black-trimmed mask with the Medevac patch on a portion of a flowing American flag.
Review by J.M. - "I have the face covering and it has stimulated numerous conversations."
Fabric is soft and supple so it doesn't hang up on the scars from the NVA bullet wounds you always mention in your "for real" war stories. The mask is sent with free shipping and a bit for the 15th Medical Battalion Association kitty. Read more in the online store.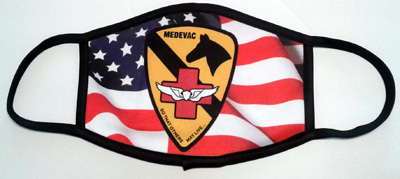 new item in online store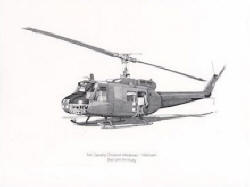 Beautiful stippled limited edition print of the Bell UH-1H Huey, 1st Cavalry Division Medevac, Vietnam, measuring 16" x 20" and is printed on archival quality 80# coverstock. This is not a DUSTOFF - has M-60 mounted in the hell hole. It comes with its own certificate of authenticity signed and numbered by Thomas M. Maloney. (Read More)
Updated Info About 2021 Reunion
Lots of good information has been posted on this site's upcoming reunion page. The reunion itinerary is there, as well as other information about the reunion's host town. Online registration will appear in January or February so check back here from time to time.



november/december saber article posted

The latest article about the 15th Medical Battalion in Vietnam is now available on this Web site under Informational/Historical Documents/Saber Articles. Mike Bodnar faithfully pens this article each month for the 1st Cavalry Division's Saber newspaper. We have back articles all the way back to 1999. So if you're stuck indoors for a while, why not browse through the old articles - it's interesting reading.
MEDEVAC Meadow's Research Project
A must-read for all association members
Two of our association members have proposed researching and defining the incident that happened in May of 1970. The two who have chosen this undertaking are Jim Mitchell and Patrick Martin. Both were involved in the events of that day and they would like to document what exactly transpired. Everyone involved has their own version and take on what happened and these two, Jim and Pat, want to accumulate enough information from others involved to make an accurate and timely determination of what, who, and in what order thinks occurred.
They are asking for anyone involved or that has some knowledge of that day to please get in contact with them. Jim's email is jamesmitchell121@gmail.com and his telephone number is 574-339-9253. Pat's email is medevac121@gmail.com. They are contacting everyone they know but there is still other information that will be vital to their success. Some have passed and others, like Jim himself, have not known about our association.
Let's all of us put our heads together and maybe we can name someone that flew there that day or know someone from other units that may be able to help. Excuse my English but "we ain't getting any younger".
Thanks for any input,
Jim Ferguson
President
new photos from 67-68 added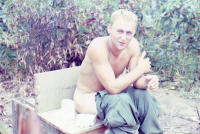 I received a CD of pictures, thanks to Ken Archambault, from his time with 15th Med Bn back in the 67-68 timeframe. There are quite a few pictures of "young warriors" that are unlabeled on Photo page 6. I know I'm asking the nearly impossible, but if any of you old farts still have memory cells from only moderate drinking, I sure would appreciate an e-mail or text with a name for one (or more) of Ken's pictures. Oh, wait, if I'm asking for help from the 67-68 year group, you probably don't have a smartphone so texts are out of the question. God, I can't believe we still have folks alive that were around way, way back in 67!! Love ya guys.
Vietnam myths and facts
I ran across this article on another site and then followed it back to the Vietnam Veterans of America. It is provided FYI. https://bit.ly/2WYCkzD
Myth: The common belief is that the fighting in Vietnam was not as intense as in World War II.
Fact: The average infantryman in the South Pacific during World War II saw about 40 days of combat in four years. The average infantryman in Vietnam saw about 240 days of combat in one year thanks to the mobility of the helicopter. One out of every 10 Americans who served in Vietnam was a casualty. 58,148 were killed and 304,000 wounded out of 2.7 million who served. Although the percent that died is similar to other wars, amputations or crippling wounds were 300 percent higher than in World War II. 75,000 Vietnam veterans are severely disabled. MEDEVAC helicopters flew nearly 500,000 missions. Over 900,000 patients were airlifted (nearly half were American). The average time lapse between wounding to hospitalization was less than one hour. As a result, less than one percent of all Americans wounded, who survived the first 24 hours, died.
new unit t-shirts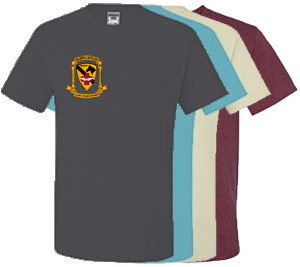 The votes are in and the ballots are checked for hanging chads. All y'all voted for charcoal, scuba blue, sandstone, and vintage heather maroon. These Easy Care 50/50 poly/cotton blend, wrinkle-resistant t-shirts come with your choice of color, crest, and with or without a pocket on left front. Right front crest comes in three options; stenciled crest options are Medevac crest with 15th Medical Battalion border, Medevac crest, or 15th Medical Battalion crest with 15th Medical Battalion border. The back of the t-shirt is blank.

lost and missing members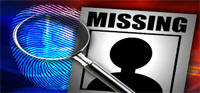 We've got over two hundred names of soldiers that served with the 15th Medical Battalion but we have no way to contact them - no address and no e-mail address. We'd appreciate you taking the time to scan the Lost and Missing Members List and seeing if you know how to contact any of them. If you do find someone you are in contact with, please ask them to visit this site and fill out the Contact Us form or you complete the form for them.

new historical documents added
Thanks to the tireless efforts of our historian Terry McCarl and for the money put up by Corky Walsh, we've been able to add two new documents to our site; Activities Report 1 Jan 66 - 31 Dec 66 and Annual Historical Report 1 Jan 70 - 31 Dec 70. Both make interesting read so check them out for yourself by going to the Historical Documents section of this site.

Webmeister Needs Your Help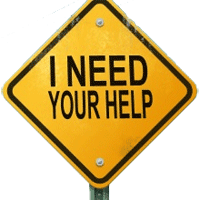 The database making up the Unit Member Search has been scrubbed to make it as accurate as we can at this time. All e-mail addresses were checked for currency and "dead" e-mail addresses deleted. This leaves many members without an operating e-mail address associated with their data. I need your help in filling in the blanks. Please search for friends you served with and if you notice an individual's name doesn't have an e-mail address, but you known what the e-mail address is, then please e-mail me. Thanks.

15th Medical Battalion Association EIN: 82-1517632
Texas Taxpayer Number: 32064960969
The 15th Medical Battalion Association is registered as a non-profit tax-exempt private foundation with tax-exempt status granted under IRS rules section 501(C)(3) of the Internal Revenue Code.