Hey Cav med guy...where ya been? If you haven't been visiting this site often you may have missed some of the articles. Not to worry - gotcha covered. Visit our
Old Front Page News and you'll be able to catch up with past articles.
2024 Reunion Location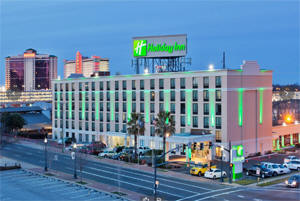 The dates will be 3-7 April 2024. Our host hotel for the 2024 reunion will be the Holiday Inn Downtown Shreveport at 102 Lake Street, Shreveport, LA 71101, Phone: 318-222-7717. Reservation Group Code: MBA So, check the reunion page periodically for updates on our next reunion. [Read More]
november/december saber article posted

The latest article about the 15th Medical Battalion in Vietnam is now available on this Web site under Informational/Historical Documents/Saber Articles. Mike Bodnar faithfully pens this article each month for the 1st Cavalry Division's Saber newspaper. We have back articles all the way to 1999. So if you're stuck indoors for a while, why not browse through the old articles - it's interesting reading.
army aviator Michael novosel sr. honored with military base
Army Chief Warrant Officer 4 Michael Joseph Novosel Sr. is a highly decorated and respected military aviator. Born in Pennsylvania in 1922, Novosel joined the Army Air Corps in 1941 to further his education and give back to the United States. He initially wanted to work on aircraft but was convinced by his fellow soldiers to apply for the Air Corps cadet program. Novosel was accepted despite being slightly under the required height.

Read a nice synopsis of his fantastic career by clicking here.
we weren't the only crazy air crews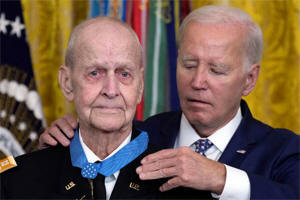 President Joe Biden awarded the Medal of Honor on to CPT Larry Taylor, a Vietnam War pilot who flew his attack helicopter into heavy enemy gunfire until he ran out of ammunition, then led a daring rescue of a small team of soldiers who had been left for dead.
During the fighting in 1968, Taylor served with D-Troop, 1st Squadron, 4th Cavalry, 1st Infantry Division. The soldiers on the ground fired a flare, showing then-1st Lt. Taylor exactly where they were to avoid friendly fire. But doing so also showed the Vietnamese forces their location, inviting more intense, and precise, attacks. The enemy was so close, the helicopters were firing directly in front of the recon team. The soldiers were directed to open ground, where the Cobra could land.
In a typical situation, as the troops on the ground broke away from the enemy, they would be covered by another friendly force -- in this case, attack helicopters -- to rain down fire to keep the enemy pinned down and distracted. But after some final minigun bursts, the Cobras were out of ammunition.
Taylor then flew dangerously close to the enemy and did all the maneuvers of an attack run to draw their fire. Not knowing the helicopter was out of ammo and no longer a threat, the Vietnamese fighters targeted Taylor, giving the recon team time to escape. "He drew the enemy fire himself, tricking the enemy into thinking he still had ammo," Biden said. Taylor, with his helicopter painted with bullet holes, landed to retrieve the recon team.
But a Cobra has no cargo room for passengers; it has space only for the pilots. So the reconnaissance team held onto the skids and rocket pods outside of the helicopter. Soaked in mud, those would likely have frozen on a flight all the way back to base, so Taylor landed in a safe location, from which they made their way back on foot.
DARPA seek general anesthetic
for battlefield care
The Defense Advanced Research Projects Agency (DARPA) launched a new program called Anesthetics for Battlefield Care (ABC) 12 June 23, with the aim of developing safe and effective anesthetics for use in combat situations.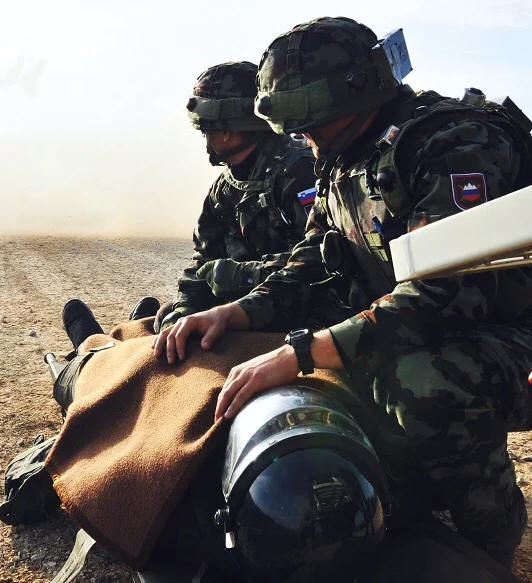 The program has proposed the development of an anesthetic that can be administered by general forces to casualties with traumatic injuries on the battlefield, without requiring specialized training.
"Combat anesthesia hasn't significantly changed since the US Civil War – it can be agonizing, traumatizing, and burdensome for the injured as well as those caring for them," said DARPA in a release announcing the program.
"On the battlefield, the troops have access to pain medication, but unfortunately, there is currently no safe option for general anesthesia or sedation that would enable life-saving interventions at the point of injury."
The program is a research initiative that seeks to find a medication that would possess the qualities of being user-friendly, rapid in its response, and efficient without necessitating rigorous supervision or specialized medical knowledge in a conventional hospital environment, and induce the desired anesthetic qualities of inducing calming, a loss of sensation, a loss of consciousness, and reduced movement.
2023 Reunion pictures
Because of the ubiquitous use of cell phones, we have a whole slew of reunion pictures being sent for inclusion on this year's reunion photo gallery. Keep'em coming or just check out the 2023 reunion gallery by clicking here.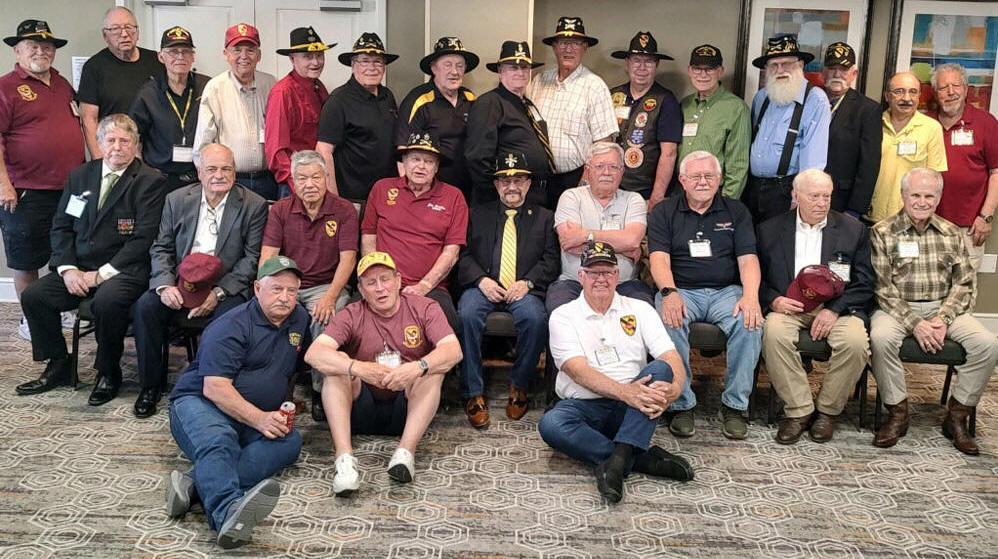 Kilmer, McMorris Rodgers Reintroduce Legislation to Honor Vietnam Veterans
On Feb. 14, 2023, U.S. Representatives Derek Kilmer (WA-06) and Cathy McMorris Rodgers (WA-05) reintroduced bipartisan legislation to award Dustoff crews of the Vietnam War with the Congressional Gold Medal. Dustoff crewmembers – helicopter air ambulance pilots, crew chiefs, and medics – performed aeromedical evacuation of over 900,000 U.S., Vietnamese, and allied forces from May 1962 to March 1973.
"Years after the end of the Vietnam War, too many Vietnam veterans have not been sufficiently recognized for their service and sacrifice. That remains true for the members of the Dustoff crews – who valiantly rescued so many," said Rep. Kilmer. "Awarding the Congressional Gold Medal to the Dustoff crews of the Vietnam War will be an important step toward recognizing the pivotal role that these service members played in saving lives and serving their country proudly. I'll keep pushing to ensure we demonstrate our appreciation on behalf of a grateful nation."
association Member Discounts
The Association has partnered with dozens of businesses and has arranged discounts from 5%-20% on everything from car rentals to Office Depot products. To check out the discounts, click on the Association button, then Member Discounts. Save on the car rental when you come to the reunion.
National Park Service Lifetime Pass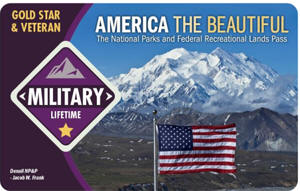 The Biden-Harris Administration announced that starting on Veterans Day (Nov. 11), veterans of the U.S. Armed Services and Gold Star Families can obtain a free lifetime pass to more than 2,000 federal recreation sites spread out across more than 400 million acres of public lands, including national parks, wildlife refuges, and forests.
Each lifetime pass covers entrance fees for a driverand all passengers in a personal vehicle (or passholder and up to three adults at sites that charge per person) at national parks and national wildlife refuges, as well as standard amenity fees at national forests and grasslands, and at lands managed by the Bureau of Land Management, Bureau of Reclamation and U.S. Army Corps of Engineers.
Veterans can present one of the four forms of acceptable ID (Department of Defense ID Card, Veteran Health ID (VHIC), Veteran ID Card, or veteran's designation on a state-issued US driver's license or ID card) at participating federal recreation areas that normally charge an entrance fee. Gold Star Families obtain information, self-certify they qualify and download a voucher on NPS.gov.
new photos from 67-68 added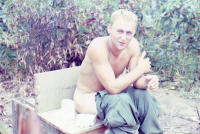 I received a CD of pictures, thanks to Ken Archambault, from his time with 15th Med Bn back in the 67-68 timeframe. There are quite a few pictures of "young warriors" that are unlabeled on Photo page 6. I know I'm asking the nearly impossible, but if any of you old farts still have memory cells from only moderate drinking, I sure would appreciate an e-mail or text with a name for one (or more) of Ken's pictures. Oh, wait, if I'm asking for help from the 67-68 year group, you probably don't have a smartphone so texts are out of the question. God, I can't believe we still have folks alive that were around way, way back in 67!! Love ya guys.
lost and missing members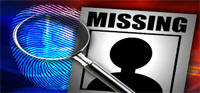 We've got over two hundred names of soldiers that served with the 15th Medical Battalion but we have no way to contact them - no address and no e-mail address. We'd appreciate you taking the time to scan the Lost and Missing Members List and seeing if you know how to contact any of them. If you do find someone you are in contact with, please ask them to visit this site and fill out the Contact Us form or you complete the form for them.

Webmeister Needs Your Help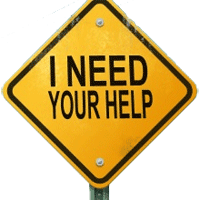 The database making up the Unit Member Search has been scrubbed to make it as accurate as we can at this time. All e-mail addresses were checked for currency and "dead" e-mail addresses deleted. This leaves many members without an operating e-mail address associated with their data. I need your help in filling in the blanks. Please search for friends you served with and if you notice an individual's name doesn't have an e-mail address, but you known what the e-mail address is, then please e-mail me. Thanks.

15th Medical Battalion Association EIN: 82-1517632
Texas Taxpayer Number: 32064960969
NTEE W30
The 15th Medical Battalion Association is registered as a non-profit tax-exempt private foundation
with tax-exempt status granted under IRS rules section 501(C)(3) of the Internal Revenue Code.