Hey Cav med guy...where ya been? If you haven't been visiting this site often you may have missed some of the articles. Not to worry - gotcha covered. Visit our
Old Front Page News and you'll be able to catch up with past articles.
---
Sep- Oct Saber Added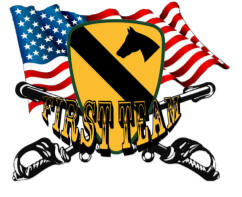 If you don't get the 1st Cav's Saber Magazine, you can find all the back articles about the 15th Med Bn in the Historical Documents section of this Web site. And the latest article penned by Mike Bodnar has been added here.
We really owe Mike a big thank you for writing articles for the Saber for years and years. If you think it's no big deal, you ain'ta ever had to come up with something to write about each publication date. I remember when I was stationed in St. Louis and was writing a monthly article entitled "Best Personalized License Plate of the Month." If I was running short of material by a few days before the publication deadline, I had to drive around St. Louis looking for personalized license plates - used a lot of gas sometimes. The best plate I ever found was on a Mustang driven by two twenty-something guys and the plate simply said, "XLCOX." If you can't figure it out, e-mail me.
---
new item in store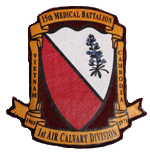 We now have crests in two sizes to fit just about anything you own. The large crest is 4" H x 3.5" W and the small crest is 3" H x 3" W. Each crest is mounted on a medical maroon felt backing (so they're flexible) with four bayonet pin keepers on the back. And of course, you may order each crest in any of the three different layouts.
---
Angels for America Swim Suit Calendars now available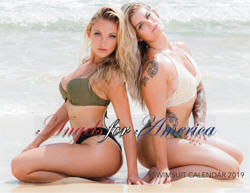 The "Angels for America Swim Suit Calendars 2019" are here! All net proceeds will benefit "Guardian Angels for Soldier's Pet" and "Clear Path for Veterans" 501c3 public charities that support our military and veterans.
Guardian Angels for Soldier's Pet has a two-fold purpose, which includes assisting our deploying active duty service members and veterans in specific situations with volunteer 'foster homes" within our foster home network and the "Military Pet Assistance" (MPA) Fund for assisting our "Homeless Veterans" with veterinary care expenditures and temporary pet boarding expenditures.
Calendar sales will continue through the end of December.
---
2019 Reunion registration now open!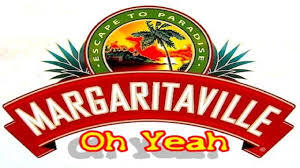 Registration for the 2019 Reunion and group tours in San Antonio, TX is now open! The Holiday Inn Market Square has been designated the official location of Medical Battalion Margaritaviille. Register now to join us for a great pre-fiesta party in the town that really knows how to party. Salt and lime - it's margarita time, y'all.
---
For those that haven't been to san Antonio
It's not quite time yet to start packing for our next reunion in San Antonio, TX but here's just a teaser about this great historic town.
---
2019 reunion information updated
New information added to our Web site about the reunion tours. You will have the choice of going on one tour Thursday afternoon and one tour on Friday afternoon. There is a mix of historical tours or...for the more adventurous there will be Segway tours as well as indoor free-fall parachuting. Check out more on the 2019 Reunion page.
---
Medical maroon twill and twill mesh caps
Well... the American flag caps have been selling so well, we decided to throw our hat in the octagon (pun) and offer two more varieties of baseball caps for all you medical maroon freaks out there in 15th Medland. Visit the online store to see the latest styles of caps (Cotton Twill or Twill Mesh) available in your selection of our three crest variants.
---
American flag Baseball caps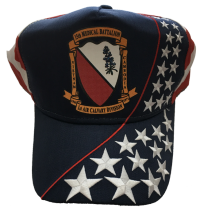 Need a new patriotic baseball cap for this summer? How about a waving American flag baseball cap in cotton twill? These five-paneled baseball caps come with fused Buckram backing. Comes in three options; Medevac crest with the word "MEDEVAC", Medevac crest with 15th Medical Battalion border, or 15th Medical Battalion crest with 15th Medical Battalion border. You asked for these at the last reunion and now we have them in the online store.
---
new item in store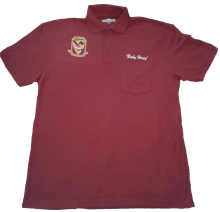 Have you been to our online store lately? We've gotten in a new shipment of men's polo shirts and lady's blouses. Each may be ordered with a choice of three crests. They're good looking "carefree" shirts and blouses. The men's shirts have a pocket and optional embroidery. So sneak over to our store and take a look at the latest inventory. Purchase one of these shirts or blouses and help the Association as well as show your pride in what you did in Vietnam.
---
beautiful lite-weight satin jackets
Have you visited our online store lately? Well that's too long! Customizable lite-weight lined satin jackets are now available. You may customize the jacket to be a one-of-a-kind jacket. Available in many colors with your choice of three different patches on the jacket back. Get one now and be ready to wear it at the next reunion.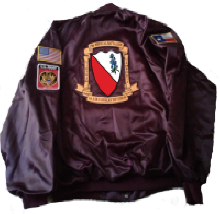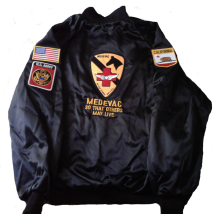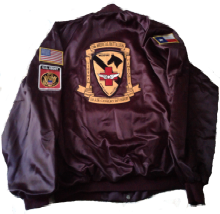 ---
new historical documents added
Thanks to the tireless efforts of our historian Terry McCarl and for the money put up by Corky Walsh, we've been able to add two new documents to our site; Activities Report 1 Jan 66 - 31 Dec 66 and Annual Historical Report 1 Jan 70 - 31 Dec 70. Both make interesting read so check them out for yourself by going to the Historical Documents section of this site.
---
how to obtain PERSONNEL ROSTERS
The 15th Medical Bn Association now has available personnel rosters requested from the National Personnel Records Center (NPRC) in St. Louis, MO for 1965-1970. These rosters were generally prepared only for the months of April and October of each year during the Vietnam War, except during 1965 and 1966, when they were prepared during some additional months as well. Enlisted Personnel Rosters for 1968 are available only for 10/68. Officer rosters are available for 07/65, 08/65, 10/65, 01/66, 07/66, 07/67, 09/67, 04/69 and 10/70
Rosters must be requested and will be sent by e-mail only, unless special arrangements are made by e-mail. Go to the How To Obtain Personnel Rosters page for further instructions.
---
Webmeister Needs Your Help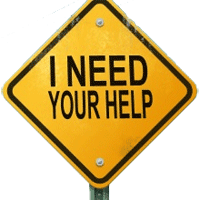 The database making up the Unit Member Search has been scrubbed to make it as accurate as we can at this time. All e-mail addresses were checked for currency and "dead" e-mail addresses deleted. This leaves many members without an operating e-mail address associated with their data. I need your help in filling in the blanks. Please search for friends you served with and if you notice an individual's name doesn't have an e-mail address, but you known what the e-mail address is, then please let me know at medevac2@15thMedBnAssociation.org . Thanks.
---
15th Med Bn Searchable Database
After some very long days and nights of typing in over 753 member names into a database, Terry McCarl and I are finally finished and the works or our labor are available on our Unit Member Search page. Now's where the hard part comes in.
We need everyone to help cleanse the database and report inaccuracies to us. We also need to know of anyone that may have died so we can move their data to another searchable table.
So go over and see if we have your data and check that it's correct. If there are any inaccuracies, fill out the corrections form and send it in.
---
New Pictures Added To Photo Page
Some new pictures of Company B after the ammo dump explosion were added to the Photo page 5. Many thanks to Jerry Kuklok for taking the time to send them. So what's keeping you from scanning a few pictures and sending then in to us. We'd love to post them and let the whole Association see them. Send them as an attachment to an e-mail to medevac2@15thMedBnAssociation.com . No scanner or not comfortable with attaching items to an e-mail, just sent the pictures to R. (Baby Huey) Huether, 110 Cedar Hills Dr., Fredericksburg, TX 78624. I'll scan them for ya and then return your pictures.
---
15th Medical Battalion Association EIN: 82-1517632
Texas Taxpayer Number: 32064960969
The 15th Medical Battalion Association is registered as a non-profit tax-exempt private foundation with tax-exempt status granted under IRS rules section 501(C)(3) of the Internal Revenue Code.